Evenemang i Rom med omgivningar: detaljer
From 08 Mars 2014 to 09 Mars 2014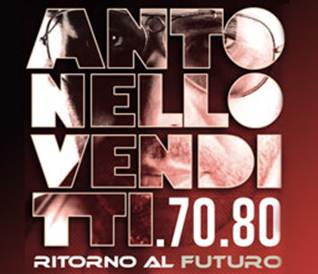 Antonello Venditti 70-80
The best years of an artist who has marked the musical history of pop and Italian song writing, re-proposed in a tour that promises to be unforgettable. Venditti is wholly serious, brandishing all the jewels in his repertoire, singing the songs that have placed him in the firmament of Italian music. A memorable show! Sara, Notte Prima degli Esami, Bomba o non Bomba - are just a few of the hit songs performed…

Antonello Venditti 70-80
8-9 March 2014
Palalottomatica
Rome

Info: www.ticketone.it


Nozio © 2014

Bakåt!