Evenemang i Rom med omgivningar: detaljer
From 19 Mars 2014 to 19 Mars 2014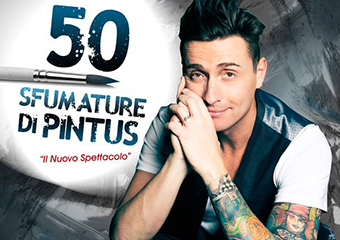 50 SHADINGS BY PINTUS
A brilliant comedian, with a show hailed by critics and public alike. A hilarious experience, with laughs and reflections, developed with an irresistible, anarchic and irreverent rhythm, at the end of which it is difficult not to find yourself in a good mood. Try it to believe it!

50 Sfumature di Pintus
19 March 2014
Sistina Theatre Rome

Info: www.ilsistina.it


Nozio © 2014

Bakåt!